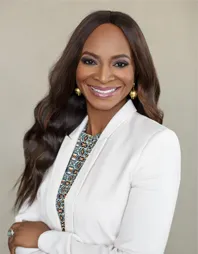 Dr. Okuwobi is a fellow of the American Academy of Pediatrics. She has extensive experience in primary health care of newborns, children and adolescents. She completed her medical education at the College of Medicine, University of Lagos, Nigeria, where she developed her interest in caring for children. She then traveled to the United Kingdom and practiced general pediatrics, neonatology and other pediatric sub-specialities for four years. Dr. Okuwobi then relocated to New York in 1998 where she completed her pediatric residency at the Bronx Lebanon Hospital Center and had the privilege of serving as chief resident in her final year. After residency, she relocated to Atlanta, Georgia in 2001. Dr Okuwobi is the president and clinical director of Milestone pediatrics.
Awards
May 2014: Dr Okuwobi was awarded the prestigious Summit award by Peach State Health Plan, the company's highest designation for a healthcare provider.
Please click on link to read more.